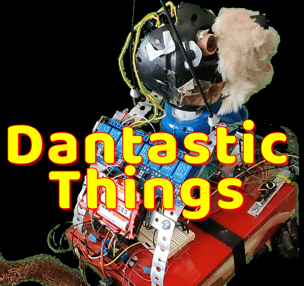 About Me
I am experienced in educational technology and teaching. I've taught a variety of courses at the college level, including physics, mathematics, and computer science. I'm also a pioneer in the use of technology in the classroom, securing grants from the National Science Foundation and IBM Corporation. I opened Pima Community College's first open access computer lab and pioneered PCC's cable TV class presentation process. I also originated PCC's online program and taught it's first online course.

I am also a skilled web and multimedia developer. I have produced websites for a variety of organizations. At the moment I maintain my own personal website and the Arcadia Square Homeowner's Association website. In the past I have originated websites for a personal trainer, a fitness center, an artist and book author, as well as various for Pima College using basic HTML, Top Class and WebCT. I have also developed Android smart phone/tablet apps, PowerPoint presentations, educational videos, and educational software.
I volunteered teaching English in China and Kazakhstan. I'm OK in conversational and written Spanish and have a basic understanding of Mandarin. I was a participant in two programs funded by the Fulbright Foundation, one in Hastings, England and a second in Mexico City.
I have also traveled extensively throughout the world, including countries of Mexico, Guatemala, Costa Rica, Ecuador, Peru, Argentina, the UK, France, Spain, Netherlands, Germany, Italy, Finland, Sweden, Russia, Estonia, Georgia, India, Sri Lanka, China, Nepal, Thailand, Morocco, Rwanda, Tanzania, Antarctica, New Zealand, and Fiji.
I'm a highly qualified and experienced with a passion for educational technology and teaching. I'm looking for creative, open-ended volunteer opportunities that draw upon my skills and experience.